Employment Opportunities at Onondaga Coach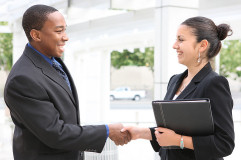 Want to join the Onondaga Coach team? Do you have prior experience within the bus or travel industry? We're proud to say that we're one of the longest running local family run charter bus companies in the immediate Central New York area! Full time or part time employment opportunities within the following areas may become available at Onondaga Coach: professional bus drivers, garage/mechanic personnel, and/or office support and sales.

We're offer individuals room for growth within a positive team-spirited working environment with competitive pay and benefits. If you think you have what it takes and you are a highly motivated and qualified individual, we strongly encourage you review any of our openings listed below.

Onondaga Coach selects applicants on the basis of character, ability, experience, skill, attitude, intelligence and physical fitness necessary to perform requirements of the job. We are an equal opportunity employer and do not discriminate in employment or promotion based on race, color, gender, national origin, age, religion, marital status, veteran status, political affiliation, sexual orientation, non-qualifying handicap or ancestry. Employment practices will comply with all applicable Federal, State and Local laws and regulations.
Our Current Postings

Position
Position Details
Motor Coach Operators – $1,500 Sign On Bonus
posted:2/1/2018
Full and Part Time positions available immediately: We are growing and currently offering open interviews to all qualified applicants. Another new motor coach arriving Q1 2018!

Climb aboard with an established company committed to providing dependable, safe, professional, and experienced motor coach travel to the Central and Upstate New York Region for over 60 years!

All Applicants Must Meet the Following Requirements:
• Valid and Clean CDL Class A or B with "P" Endorsement
• Minimum 2 years CDL driving experience driving school bus or motor coach
• Safe driving record
• Meet all Federal and State standards which includes passing federal physical requirements, drug and alcohol screening, and criminal background checks, which would allow you to be a USDOT interstate compliant driver and NYSDOT and NYSDMV 19-A Qualified

Pay and Other Benefits:
• Paid training
• $1,500 Sign-on bonus
• Competitive hourly pay rate (not paid by the mile)
• Quarterly performance bonus
• Tips
• Cash Meal and cell phone allowance per trip
• Clothing Allowance

Additional Benefits Specific to Full Time Drivers:
• Paid Vacation, Paid Holidays, Sick & Floating Holiday
• Health insurance programs
• Retirement IRA

APPLY ONLINE: https://www.motorcoachjobs.com/jobs/motor-coach-operators-in-auburn-ny/1416
APPLY IN PERSON: Onondaga Coach; 7659 North Street Road; Auburn, NY 13021

Contact Information: John Kruger, Vice President of Operations
Phone: (315) 255-2216 x102

Onondaga Coach is an Equal Opportunity Employer