Employment Opportunities at Onondaga Coach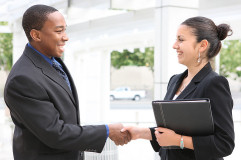 Want to join the Onondaga Coach team? Do you have prior experience within the bus or travel industry? We're proud to say that we're one of the longest running local family run charter bus companies in the immediate Central New York area! Full time or part time employment opportunities within the following areas may become available at Onondaga Coach: professional bus drivers, garage/mechanic personnel, and/or office support and sales.

We're offer individuals room for growth within a positive team-spirited working environment with competitive pay and benefits. If you think you have what it takes and you are a highly motivated and qualified individual, we strongly encourage you review any of our openings listed below.

Onondaga Coach selects applicants on the basis of character, ability, experience, skill, attitude, intelligence and physical fitness necessary to perform requirements of the job. We are an equal opportunity employer and do not discriminate in employment or promotion based on race, color, gender, national origin, age, religion, marital status, veteran status, political affiliation, sexual orientation, non-qualifying handicap or ancestry. Employment practices will comply with all applicable Federal, State and Local laws and regulations.
Our Current Postings

Position
Position Details
Operations Assistant
posted:4/3/2017
JOB SUMMARY
An extremely rewarding yet very challenging position because it demands many skills including organization, communication, people skills, disciplined attention to detail, and a total understanding of the principles of logistics and operations related to the transportation industry.

Provide direct support to the Vice President of Operations with the daily and after-hours operations of the Company, as well as being able to assist with driving when required, even at a moment's notice. This position could also include, at times, the need to assist any other colleague within the Company.

All Departments flow through the Operations Department at some point. With regards to the laws and regulations that we must follow (ex. USDOT/FMCSA , NYSDOT, NYSDMV), a lapse in any document, permit, or file could result in suspension, fines. Safety has and will always remain an unwavering goal for success.

Thorough training will be provided to the successful candidate to guarantee they are carrying out their responsibilities correctly and become successful in this position.

MINIMUM QUALIFICATIONS
* High School Diploma or equivalent
* Valid/Current NYS CDL License with P Endorsement
* Meet all Federal and State Standards, including possessing a DOT Medical Card, and completing a pre-employment drug screen, criminal background checks, which would allow you to be a USDOT interstate compliant driver and NYSDMV 19-A Qualified
* Clean Driver Abstract with a safe driving record

ADDITIONAL CRITERIA
* Must have a positive attitude, excellent communication skills, and have great people skills
* Ability to multi-task, work under pressure, think on your feet, and remained focused on attention to detail for all tasks being completed
* Own a personal cell phone and be on-call during specifically assigned weeks and weekends (flexible to change/swap weeks if needed)
* Average knowledge of technology (PC Computers, Tablets), including Microsoft Word, Excel, Outlook, and PowerPoint

JOB RESPONSIBILITIES
* Assist in maintaining our driver schedule and offer immediate revisions as charters get added or deleted.
* Organize and coordinate with several college athletic accounts, including the creation of charter confirmations by maintaining excellent phone and email communication, receive final trip details/itineraries, and then create a driver charter order.
* Assist with maintaining legal and current DOT and 19-A Driver Files.
* Assist with the retention, hiring, including quarterly performance bonus reviews, suspensions or terminations of our drivers.
* Assist with safety meetings and updates.
* Assist with the Driver Logs, currently in paper form but soon to be Electronic.
* Answer phone calls directed to the Charter Department and assist by checking bus availability and writing down basic trip information that the Charter Coordinator would price out.
* Assist by becoming part of our weekly on-call office representative for after-hours and weekends.
* When necessary help by driving a motor coach to/from Penn Detroit for service, bus breakdown, driver relief, or specific charter trip if we require additional help.
* Other duties assigned.

PAY AND BENEFITS
* Salaried Position (Monday – Friday 8:00am – 4:00pm)
* Specific salary starting rate will be discussed at the time of interview
* Company contribution towards the cost of a Single Health Insurance Policy
* Additional Hourly Pay Rate is available when you are required to drive a motor coach for a Charter during the hours outside your normal office work hours listed above. This would be based on the Driver Wage Rate of a Full Time Driver
* Driving a motor coach during normal office hours for anything other than a Charter would not be eligible for additional pay since you are a salaried employee during the normal office hours listed above.
* Six-month probationary period, then annual performance reviews thereafter.
* One week paid vacation after completing 1 year of service (2 weeks paid vacation after completing 2 years of service).
* Dental Insurance available (Employee pays for this)
* Retirement IRA with a company matching contribution (after completing 2 years of service)

INSTRUCTIONS FOR APPLYING
Interested applicants must submit a cover letter, resume, and list of 3 references. These items can be submitted electronically to admin@onondagacoach.com or can be mailed to Onondaga Coach; PO Box 277; Auburn, NY 13021-0277. Questions should be directed to John Kruger, Vice President of Operations at 315-255-2216 x102. Screening of applications will begin immediately. Thank you!
Professional Motor Coach Driver
posted:4/1/2017
PRESENTLY TAKING APPLICATIONS FOR PART-TIME MOTOR COACH DRIVERS. We are always interested in meeting qualified individuals that currently have a CDL with Passenger Endorsement. Please read below for further information. Thank you

It can be a very rewarding profession that allows you to meet many different groups of people from all over our area and travel to exciting places. Since 1953, Onondaga Coach´s motto has been "A Quality Service You Can Depend On" and we hold each of our professional drivers to high standards. We seek well rounded individuals that have a positive attitude, possess excellent communication and people skills, and who have a passion for safety. We offer a team spirited friendly work environment along with competitive pay and other features, including a benefits package for full-time positions.

So, if you enjoy people, love travel, possess a clean driving record, and have a CDL with Passenger Endorsement... we´d love to meet you! Based out of Auburn, NY we are approximately 20 minutes away from the western suburbs of Syracuse.

All Applicants Must Meet the Following Requirements:
* Valid CDL with "P" Endorsement
* Must have at least 2 years CDL driving experience
* Must have a clean driving record
* Meet all Federal and State standards which includes passing federal physical requirements, pre-employment and random drug and alcohol screening, and criminal background checks (to be a USDOT interstate compliant driver and a NYSDOT and NYSDMV 19-A Qualified)
* Previous experience driving MCI, Prevost, Setra coaches a plus (or similar large 40´+ vehicle)
* Willing to work a flexible schedule that may vary significantly from week to week. Both day trips, multi-day trips, including mid-week and weekend availability

Join a stable company that has provided over 60 years of dependable and safe service to the Greater Central and Upstate New York Region. One of the longest running family owned and locally operated deluxe charter bus companies in Central and Upstate New York.

Competitive pay and benefits will be discussed in full at the time of interview.

Interested? Please call John Kruger, Vice President of Operations at 315-255-2216 x102 for additional information or email admin@onondagacoach.com to inquire and to have an application sent to you. We will contact you if your qualifications meet the needs of our employment opportunities. Thank you!