Safety and Memberships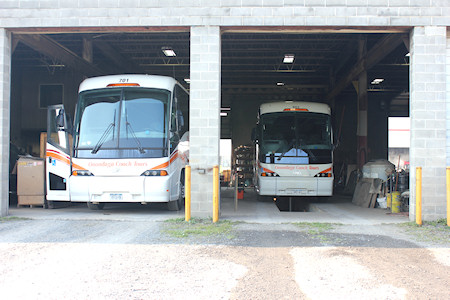 Click here to view our USDOT/Federal Audit Results

Click here to view our NYSDOT Bus Inspection Results

Click here to view our Department of Defense Inspection Letter

At Onondaga Coach, we consider safety our number one priority. It is important for you, the customer, to know about the safety record of the company you will be riding with. We take pride in both the emphasis we place on your safety and the resulting excellent safety record we have achieved. We will not cut corners on safety just to save a buck or two. You may be able to find a cheaper price quote for a bus trip, but how much is your safety worth?



Coaches Are NYSDOT Inspected Every Six Months Rigorously inspected by a NYSDOT Inspector, our coaches go through a very detailed review. We have always met and exceeded the State Pass Goal of 90%. Others have not.



NYSDMV 19-A Qualified Drivers Professional and experienced drivers who have gone through the required pre-employment background checks and are part of our company's random drug and alcohol program. Continuous training including annual and semi-annual testing is performed to remain 19-A compliant.



Department of Defense (DoD) Approved Carrier Receiving this distinction required a lengthy application process and an indepth audit of our operations. One more way to show everyone we strive for excellence and operate one of the safety transportation companies in our area!



Random Audits of our Operations We've been recently Compliance Reviewed and Audited by the Federal USDOT, State NYSDOT, and State NYSDMV Agencies and have been found to be in compliance and received the highest pass rates possible.



We Have Our Own Maintenance Facility With Our Own Full-Time Paid Staff of Professional Mechanics You never have to guess where our coaches are housed or who checks them over. Our staff rigorously inspect each motor coach before and after every trip to insure the safety and reliability of each bus.



Hours of Service The United States Department of Transportation (Federal Motor Carrier Safety Administration) sets limits as to how long a bus driver can drive until they require rest. We strictly adhere to Federal Hours of Service regulations to guarantee we remain safe.

We have nothing to hide and encourage you call ahead to visit our facility and look at our fleet of buses, make inquiries online to the various government websites that maintain public information on our company's as well as for all the other bus companies safety/inspection profiles. You might be surprised at what you find!
Our Safety Affiliations and Records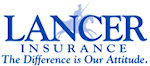 We are insured by Lancer Insurance Company, the nation's largest specialty insurer of passenger transportation vehicles.

We are regsitered with the NYS Department of Transportation. Review the bus inspection records of Onondaga Coach. Compare them to other bus companies - you might be surprised at what you find.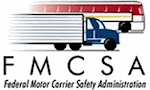 U.S. Department of Transportation Federal Motor Carrier Safety Administration. Review safety, inspection, insurance, and other information here. Onondaga Coach's US DOT # is 15288.

We are registered, and have an excellent safety rating, with the International Motor Carrier Audit Commision. The International Motor Carrier Audit Commission (IMCAC) is an independent organization dedicated to providing information about the safety performance of motor carriers (truck and bus companies), to the public and the transportation industry.
Onondaga Coach is a Proud Member of The Following Organizations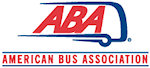 We are members of the
ABA American Bus Association

We are members of the
The Bus Association of New York State, Inc

We belong to the
United Motorcoach Association

We are a member of Cruise Lines International Association, Inc